No Book Bans
Únete a nosotras y firma nuestra declaración:
Como miembros de la comunidad Theatre for Young Audiences, hacemos obras sobre, con y para jóvenes, y debemos oponernos activamente a cualquier esfuerzo por prohibirles ese arte.
Tenemos una responsabilidad con toda nuestra audiencia y les artistas jóvenes porque somos su primera exposición al teatro en vivo. Conocemos por experiencia la chispa de la alegría, la creatividad y el empoderamiento que se produce cuando nos vemos reflejades auténticamente en el escenario.
Para transmitir ese poder y alegría a la próxima generación, hacemos arte que refleje las experiencias propias de nuestres niñes, y arte que les haga sentir conectades con experiencias que no habían considerado antes. Y a veces, hacemos arte que ayude a les niñes a imaginar caminos y mundos que nunca habían imaginado antes, arte que les inspire a hacerse cargo de la creación de dichas nuevas posibilidades.
Por el bien de la juventud, y las nuevas posibilidades que crean para nuestro futuro, no podemos quedarnos de brazos cruzados cuando la censura de libros se expande por todo el país. Con frecuencia, los libros que han sido censurados fueron creados por personas históricamente marginadas y oprimidas, lo que envía el mensaje de que estas historias no son dignas del arte, ni de su mera existencia, y como consecuencia, transmiten el mensaje de que la existencia de les autores está mal. La invisibilización histórica de les marginades y oprimides es un acto de violencia.
Creemos que hacer el espacio para historias auténticas y diversas, envía un mensaje de amor, sea desde un escenario o desde un librero.
Apoyamos el acceso de les niñes a obras que se regocijan en la exploración y entendimiento de identidades únicas e individuales, que abre los ojos de les lectores a un lugar más grande en el mundo, y que celebra la alegría de toda la gente, incluyendo la alegría afroamericana, la alegría indígena y gente de color, la alegría de las personas LGBTQIA+, alegría latina y asiática, alegría musulmana y judía, la alegría de personas con discapacidad, alegría de los inmigrantes. Apoyamos el acceso de les niñes al arte que les recuerde su verdadero poder.
Algunas de estas historias abordan temas como la discriminación y el racismo, y eso puede hacer que miembros de la audiencia sientan incomodidad como resultado de las acciones de otres, de sus propias acciones, o del estado en el que el mundo se encuentra. Sin embargo, los actos de crear y experimentar el arte, como autores, artistas, lectores, o parte de la audiencia, proporcionan un marco para explorar con valentía nuevas ideas y procesar dicha incomodidad inherente al desafío y al crecimiento.
Es así que el arte cumple con su más noble función: abrir los ojos y los corazones de otras personas, otras culturas, otras perspectivas y nuestras propias identidades, y al hacerlo, acortar distancias entre seres humanos. El arte inclusivo nos invita a cuidarnos mejor unes a les otres.
Nos oponemos a la censura del arte y le invitamos a unirse a esta oposición. Aquí le ofrecemos algunas ideas de cómo hacerlo:
Firme esta declaración, compártala en sus redes, o cree y comparta su propia versión.
Considere su selección de temporada. ¿Su temporada representa a cada miembro de su comunidad? ¿Las personas e historias que son objeto de censura son parte de su temporada? Dicha censura se dirige a las personas y a sus historias; usted no debe adaptar un libro que ha sido objeto de censura para contar una historia escrita por y sobre las personas que están siendo objeto de dicha prohibición.
Considere la representación en historias tradicionales. ¿Puede mantener las historias del canon y actualizarlas en colaboración con las comunidades a las que sirve, para que todes puedan verse reflejades?
Considere su comunidad. ¿Las personas de comunidades históricamente marginadas son bienvenidas y celebradas en sus espacios como líderes, artistas, miembros del personal, miembros del público y estudiantes?
¿Su comunidad cuenta con las herramientas necesarias para abogar ante sus funcionaries electes? ¿Puede usted apoyar su defensa con plantillas, información de contacto, información sobre el derecho al voto, así como información sobre la legislación que se está redactando y cómo afecta a su comunidad?
Conecte a su comunidad con organizaciones sin ánimos de lucro, así como con grupos de ayuda, que brindarán apoyo directo a las personas provenientes de entornos marginados, brindando ayuda para su salud física, mental, su seguridad, integridad, comodidad, acceso a los derechos humanos, así como sus necesidades de defensa.
---
Sinceramente,
Individuos
Nicole Amri, Artist, Teaching Artist & Co-Executive Director
G. Armando Silva, Dancer, artist, educator
Sandra Axelrad-Boccara, Teaching Artist, Actor, Director, Choreographer, Dancer
Glenn Bailey, Jr.
Jessica Baker
Helayna Barber, Teaching Artist: Brave Little Company
Giana Blazquez Bultman, Director, Choreographer, Teaching Artist
Taylor Bogan
Brendan Bourque-Sheil, Teaching Artist
Cody R. Braudt, Director
Danielle Bunch, Theatre Educator
Emma Burns
Brittny Bush, Actor, Teaching Artist, Theater collaborator, audience member
Rameen Chaharbaghi, music educator
Jade Chang, Freelance Designer and Artist
Jeff Church, Producing Artistic Director
Justin Cohen
Shavonne Coleman
Rutherford Cravens, Actor/Director
Katie Cummings
Austin Davis Ruiz, LGBTQ+ Activist
Rachel H. Dickson, Teaching Artist, Parent, Arts Administrator, audience member
Jody Drezner Alperin, Teaching Artist, Director, Playwright, Parent, audience member
Vicky Finney Crouch, Actor, Teaching Artist, Director, Playwright
Teresa A. Fisher
Tim Fried-Fiori, Arts Professional
Sean Fitzpatrick, PhD, LPC
Laura Gallier
Alexander P. Garza
Jessica Gowell
Rebecca Greene Udden, Artistic Director, Main Street Theater
Krishnaveni Gundu, Educator & audience member
Jeremy D Hawkins
Gavin Healy
Lupe Hernandez, Audience Member / Supporter to the Arts
Beverly Houck, Theater Producer/ Director
Lekei Jacobs, Artist
Jaci Jeane, Actor/Director
John Johnston
Arthur M. Jolly, Playwright
Marjorie Joseph, Executive Director HCAH
Jess Kaufman, youth theater artist, producer, and educator
Michelle Kozlak
Alicia Lark Fuss, Theatre Artist & Educator
Maya Lawrence
Paula LeePoy
Kristy Lozano, Teaching Artist
Kristen Lynch
Jocelyn Mackenzie
Rachel Mackenzie Moran, Teaching Artist
Crystal Elise Mata, Teaching Artist
Carol Mayes
Maryanne Mazzola
Patrick McColery, Actor, Director, Teaching Artist
John P. McEneny, Artistic Director, Piper Theatre Productions / Public School Teacher William Alexander Middle School 51 (D15)
Tim McGregor
Todd Molesky
Anne Meek Montgomery, Teaching Artist
Kassie Misiewicz, Artistic Director & Founder, Trike Theatre
Christine Phares, Ed.D., Program Director, Young Audiences of Houston
Indigo Rael, Teaching Artist
Caroline Reck
Mara Richards Bim
Maried Rivera Nieves
Keith Randolph Smith, Actor, Writer
Julie Ritchey
Ceil Roeger
Troy Scheid, Director and Teaching Artist
Fran Sillau, Artistic Associate
Gricelda Silva, Glass Half Full Theatre
Ashley Shaunte
P. S. Shuller, Teaching Artist
Susanna Stahlmann, Actor, Writer, Teaching Artist
Cherry Steinwender
Michael E. Stewart
Chris Tennison, Associate Artistic Director, Trike Theatre
Rachel Elizabeth Thuermer
Wendy vanden Heuvel, Piece by Piece Productions
Naren Weiss
Molly Wetzel, Actor and teaching artist
Emily Wallace
James P. Walsh, Actor/Technical Director
Tevyn Washington
Kip Wilson, Author
Amber- Nicole Wolfe
Y York, Playwright
Brad Alperin
Sherree Drezner, NC, Clinical Social Worker
Ebony Jackson
Bill Rogers
Suzan L. Zeder: President Board of Trustees, Childrens Theatre Foundation of America
Marie Kiely, mom of 2 artistic kiddos.
Dr. Patricia DiBenedetto Snyder
Catherine Thomas, Actor, Theatre Educator, Teaching Artist, Producer, and Director
Dr. Jo Beth Gonzalez, Theatre Teacher
Moses Goldberg, Theatre Artist
Anita Singer
Ashley Narens
Kassie Misiewicz
Deborah Hope, Actor and Educator
Gayle Sergel Brown
Valerie Work, playwright/musical theater writer
Kori Radloff, Omaha Theater Company at The Rose Theater
Bonnie Duncan
Kim Manning
Bernardo Solano, Chair, Dept. of Theatre & New Dance, California State Polytechnic University, Pomona
Kia Brand
Cathrin Yoder
Rowan Mentzer
Corisa R Saitta
Sara Morgulis
Sandra Fenichel Asher (Sandy Asher), playwright and author
Brittny Bush - Actor and Teaching Artist
Anthony Runfola, artisitc director
Justine Moser
Organizaciones
Beam Center, NY
Brave Little Company, TX
Center for the Healing of Racism, TX
The Coterie Theatre, MO
Cry Havoc Theater Company, TX
Dare To Dream Theatre, WI
Dominican Sisters of Houston, TX
Express Children's Theatre, TX
Filament Theatre (Chicago, IL)
Fine Arts Forward, TX
Flying Leap Productions, NY
Friends, Allies, and Mentors of the LGBTQ+ Community (FAM)
Glass Half Full Theatre, TX
Houston Coalition Against Hate, TX
Houston LGBTQ+ Political Caucus, TX
The Jung Center, TX
Off The Page, NY
Pink Umbrella Theater Company, WI
Piper Theatre Productions, NY
SAY Sí (TX)
Texas Jail Project, TX
Trike Theatre, AR
Childrens Theatre Foundation of America
The Gottabees
Magik Theatre, TX
Descargar y compartir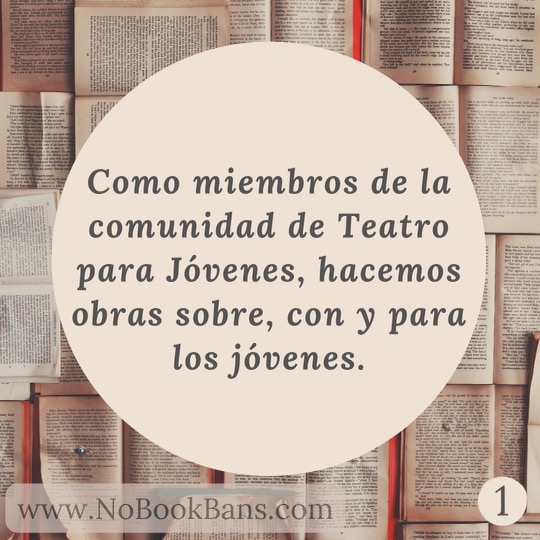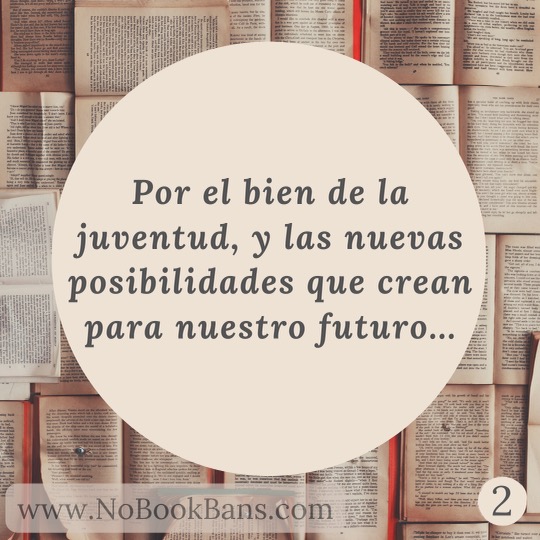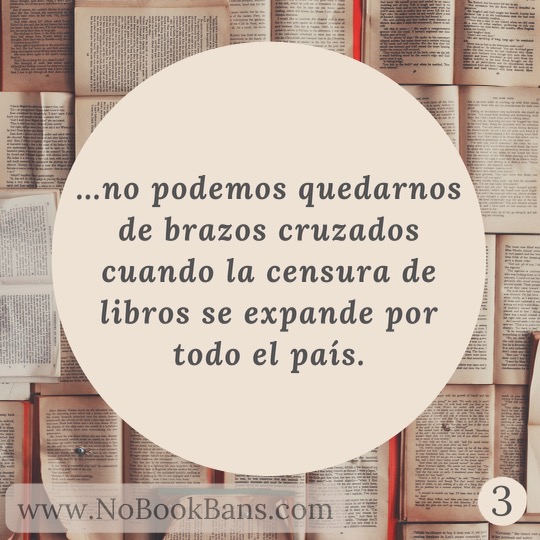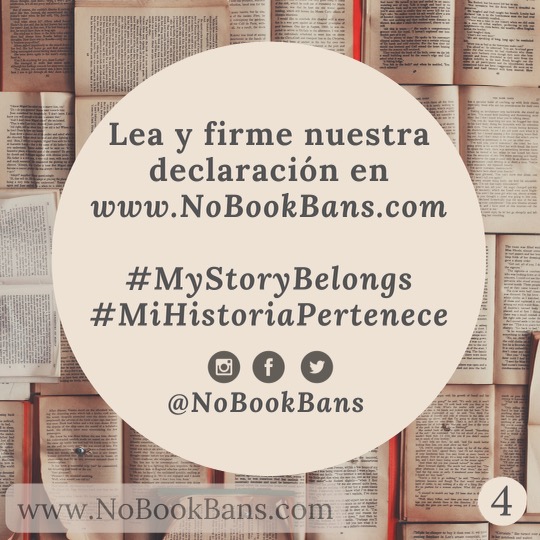 Follow us on twitter
loading timeline...